Featured Events
Young Adult Bible Study
Wed, Dec 4
Young Adult Bible Study meets Wednesday evenings from 7:00-9:00 pm, at the home of Ben and Neva Hein.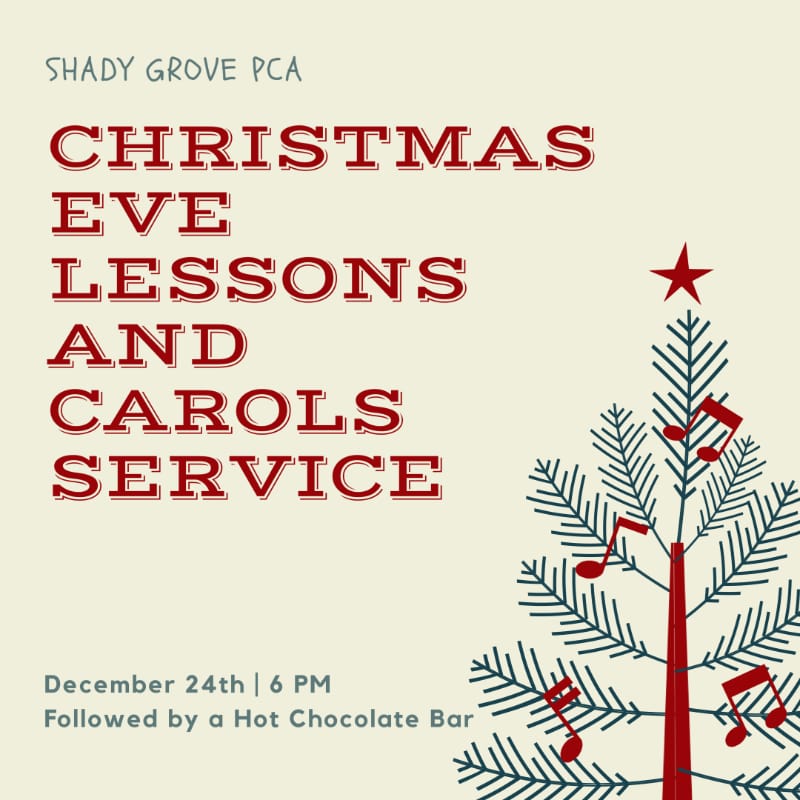 Christmas Eve Service
Dec 24th at 6PM
Join us on Christmas Eve for a "Lessons and Carols" service. We will read several of the Christmas passages and sprinkled in many of our favorite Christmas carols. There will be a children's message, and Pastor Baile will be giving a brief homily on "let every heart prepare Him room". You are encouraged to bring family and friends with you. Childcare will be provided. After the service, join us in the lobby area for a hot chocolate bar with some live jazz Christmas music in the background.
Game Night
Fri, Dec 27th from 6-9PM
Come on out for a night of fun and games! Pizza will be available beginning at 6PM for the suggested cost of $1.00/slice. There will be games for ages 5 and up. If you have a child under the age of five, you are welcome to bring some of their favorite games so they can participate.