YOUNG ADULTS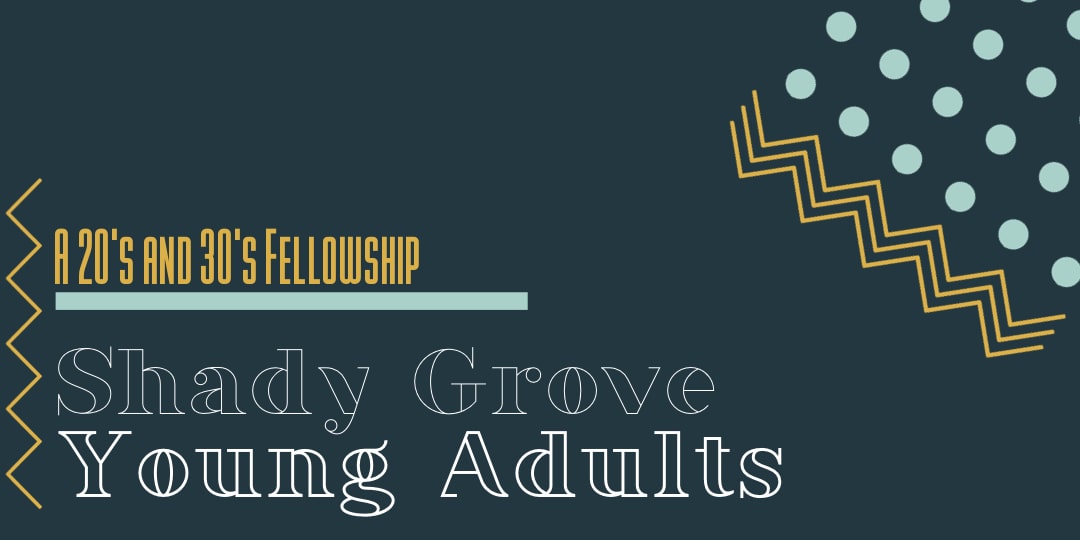 The Young Adult Ministry at Shady Grove provides an opportunity to connect with a community of people who are also in their 20s and 30s. While we are all around the same age, we come from different life stages – from young families to single adults, from newly married to recently engaged, from those going back to school to those with several years in their career. Together, we seek to grow in what it means to be faithful to Christ in our context. While Shady Grove does place an emphasis on intergenerational fellowship and ministry, this is an additional place to connect and grow with others in our church family.
The theme of 2019 is Fellowship: Sharing our Time, Energy, and Gifts with One Another. We are cultivating our fellowship together through our weekly group study as well as regular events.
Weekly Study
Our weekly study meets on Thursdays from 7-9pm with Pastor Ben and his wife Neva. For more information about the group and the address of their home, email Pastor Ben directly: [email protected]
Regular Events
The best way to stay up to date with Young Adult events is to join our Facebook group and our email list. If you'd like to be added to the email list, please email Becca Lokos: [email protected]. You can also check our events calendar here.