ABOUT US
WHO WE ARE
Shady Grove Presbyterian Church is a loving and warm church community of people of all ages who are committed to the Gospel of Jesus Christ. We seek to serve the diverse community of Montgomery County, everyone from our elected leaders to newly-arrived non-English speaking neighbors. Attendance on Sundays averages around 250 and includes younger and older families, children and youth, college students, singles, and empty nesters.
Our goal is to be a church community where people seeking to serve Jesus Christ can grow in their personal walk with Him and in their ability to serve His Kingdom in our area and around the world. We have a blended worship service that mixes contemporary Scripture songs and praise choruses with the traditional hymns. Our doctrine emphasizes the sovereignty of God in all things, especially salvation. We subscribe to the Westminster Confession of Faith and we are a member of the Presbyterian Church in America (PCA).
We are committed to members using their spiritual gifts in the body of Christ. We organize for ministry through ministry centers in the church that enable members of the body to use their gifts in various capacities within the church. We are also committed to small group ministry, and we have several small groups in the church that meet in various places and times during the week. We see this as essential for accountability, fellowship, and Christian growth.
We invite you to come and join our family of faith. Sunday School classes have been canceled for the time being, but our worship service is at 10:45am
Teaching Elders
Charlie Baile
Ben Hein
Porter Harlow
Ruling Elders
| | |
| --- | --- |
| Tom Pulaski | Bruce Fraser |
| John Mitchell | Dan Hackenberg |
| Scott Melson | Dave Hawes |
| Bruce Wiley | Chris Wellington |
Deacons
Steve Allen
Rob Peterson
Scott Chesemore
Jeff Durr (on sabbatical)
Dale Orwig
Jim Stewart
Mike Pfeiffer
Mauricio Lamy
Schaun Norman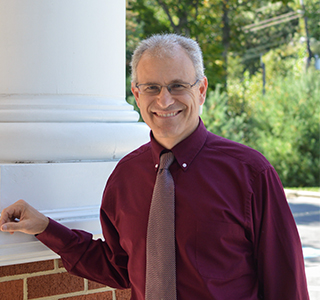 Charlie Baile
Pastor
Charlie grew up in Maryland and was drawn to the Lord through the ministry of Liberty Baptist Church in Lisbon, MD. Shortly after his conversion at the age of 17, Charlie did his undergraduate work at Nyack College in Nyack, NY. Continuing to sense God's calling towards the pastorate, Charlie continued his education at Reformed Theological Seminary in Charlotte. Charlie was ordained in the PCA in 1998 and was an Assistant Pastor for four and one half years at Mitchell Road Presbyterian Church before becoming the Pastor of Shady Grove. Charlie is married to Kim and they have three children: Haddon, Elise, and Karis.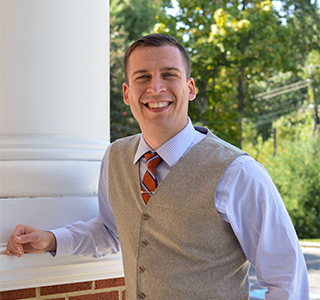 Ben Hein
Assistant Pastor
Ben grew up in Alexandria, VA, and now lives in Derwood, MD with his wife Neva and son Felix. After graduating from James Madison University, he worked for five years in the Northern Virginia area as a software developer and analyst. Ben graduated with his M.Div. from Reformed Theological Seminary in Washington, D.C., and has served in churches throughout the Northern Virginia area before coming to Shady Grove Presbyterian Church. He is passionate about seeing Christians grow in the wisdom and revelation of the knowledge of God, as well as reaching his generation with the gospel of Jesus Christ. In his free time, Ben loves to read broadly, play with his black lab, talk about food, and work on his dad-joke repertoire.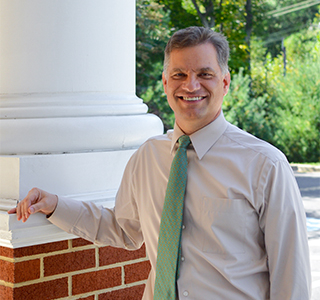 Bruce Wiley
Minister to Youth
Bruce grew up in the youth program at Fourth Presbyterian Church in Bethesda, and has been active in youth work since then. He graduated from the University of Maryland and returned to Fourth to lead the middle school ministry. From there he worked with the high school ministry at McLean Bible Church and was the youth pastor at Grace Presbyterian in Annapolis before joining the staff here at Shady Grove in January 1999. Bruce and Peggy live in Gaithersburg and are the proud parents of their daughters, Cara, Emma and Cate.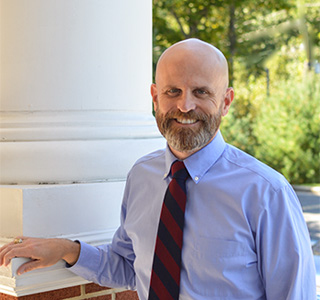 Porter Harlow
Assistant Pastor for Church Planting
Porter was born and raised in Alexandria, Virginia. After graduating from law school at the University of South Carolina, Porter served as a lawyer in the U.S. Marine Corps. While he was a member of a church being planted outside a Marine base in South Carolina, Porter felt the Lord's call to go into full time ministry. Porter and his family moved back to the Washington area when he was assigned to the Pentagon, and he started classes at Reformed Theological Seminary's Washington, D.C. campus. After graduation, Porter left the Marine Corps to become Shady Grove's assistant pastor for church planting with a call to see the Lord plant a church in Northern Virginia. Porter and his wife, Cathy, have three children.